The Diamond Jubilee Commonwealth Economic Forum. His Royal Highness The Duke of York
11 years ago
Andy Thorne and Nicki Gilbert of Kestrel received a most prestigious invitation from The City of London Corporation requested the honour of our company at reception on the occasion of the Diamond Jubilee Commonwealth Economic Forum in London in the presence of His Royal Highness The Duke of York, KG at the Mansion House.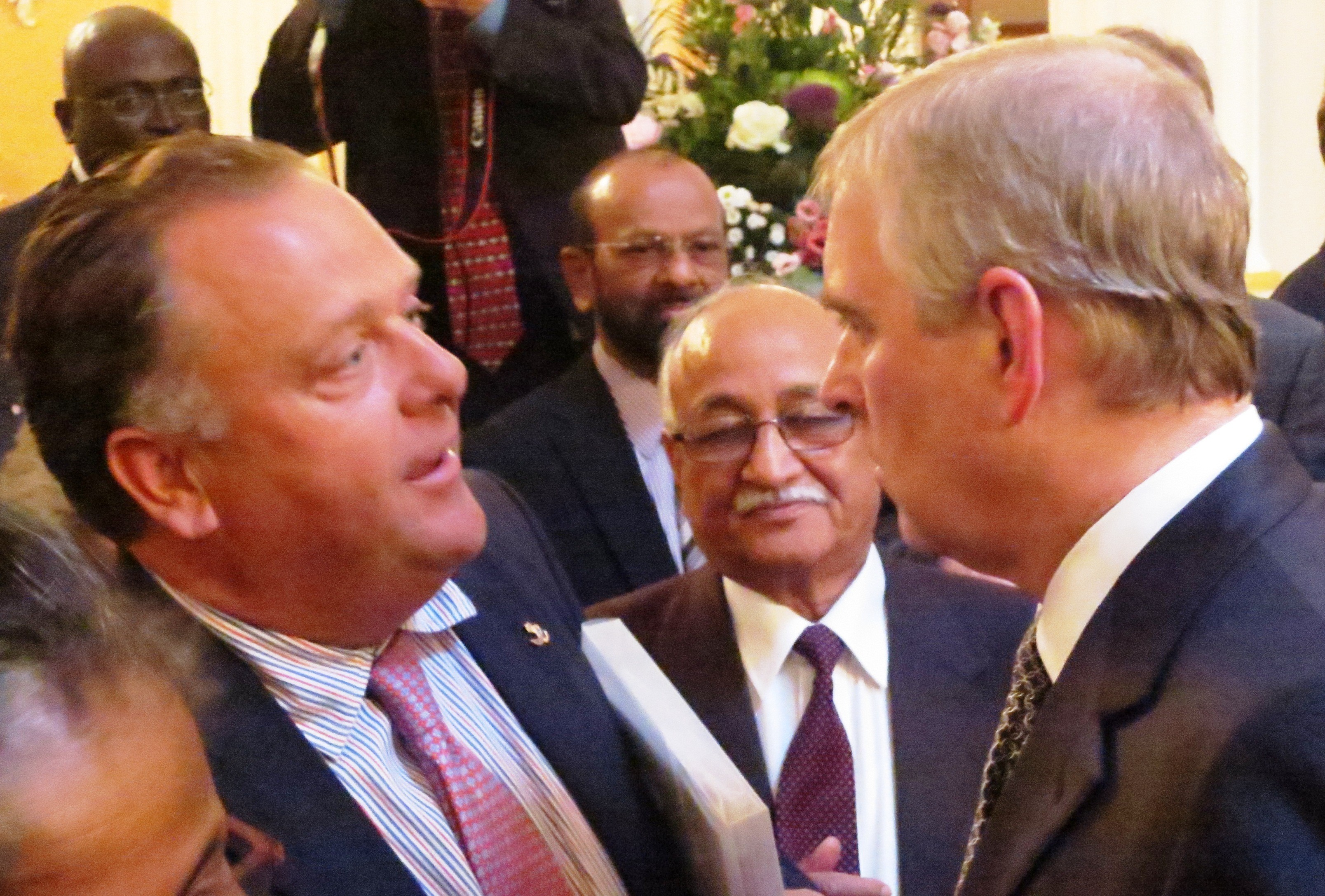 We were delighted to attend this during the Commonwealth Economic Forum at such a fantastic time in British and Commonwealth history. Andy was honoured to spend some time speaking with His Royal Highness, who also gave a detailed and supportive speech about the power and importance of the Commonwealth and in particular it's special place within Her Majesty Queen Elizabeth's duties. The Duke of York also spoke about the great potential for the future of the Commonwealth and coming hot on the heels of the first day of the Commonwealth Economic Forum this was both encouraging and stimulating for attendees to look to this wide ranging group of 54 spread countries spread over 6 continents who are bound together by common goals and legislations – everything from our ethics, morals, terms on equality, world peace through to our language and our legal system.
Sir Alan Collins, Director General and CEO of the Commonwealth Business Council had asked Andy to speak as part of a two day celebration of the Commonwealth and also in line with his commitment and belief that a private sector led development and "making globalisation work for all" programme is required that is "shaping capitalism for global prosperity and sustainable growth". The two day forum focussed on this theme and highlighted the positive impact business has on society. Also addressing issues around free and fair trade, management of natural resources, employment and skills and support for small and medium sized enterprises. It also sought to establish areas where business can make a difference such as socially responsible investment, supply chain management, environmental sustainability and frugal innovation for pro-poor growth. Above all it considered how to establish more effective public private partnerships for all.
Andy Thorne had echoed these sentiments himself earlier in the day in his own speech about the future of trading opportunities that need to be strengthened and further utilised within the Commonwealth. Andy's speech in full can now be seen on You Tube, and further photos of the range of delegate, Prime Minister, Premiers, Honourable Lords and Ladies, and members of Parliament follow below, and also on our Facebook and Twitter sites.