Kestrel Go the Extra Mile for Their Clients!
6 years ago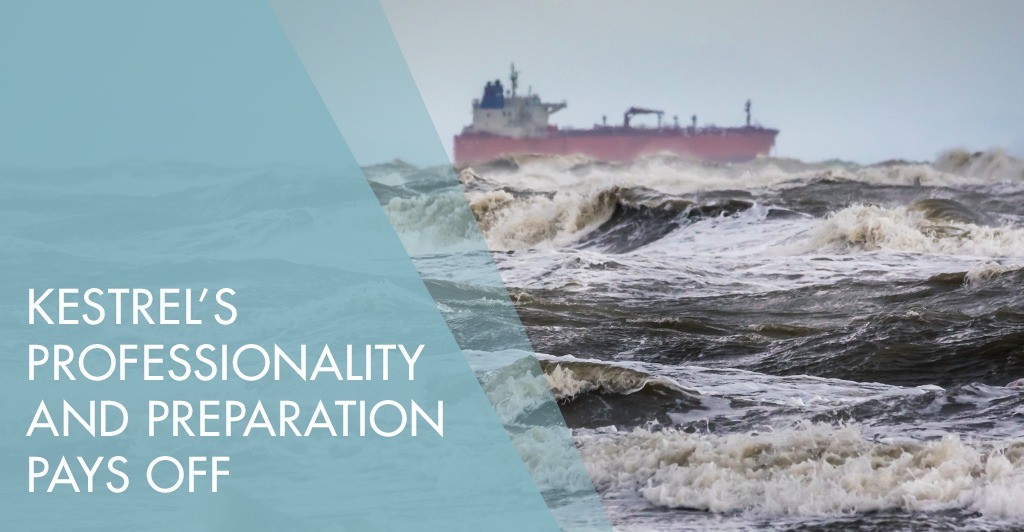 The shipping industry is dynamic and unpredictable. Anything can impact on timescales from adverse weather conditions to equipment malfunctions.
Here at Kestrel, we're prepared for any situation. One of our clients needed important equipment shipped for their customer. Due to unforeseen shipping rescheduling issues, the deal was in jeopardy.
Our clients are the driving force behind Kestrel. We would rather risk our reputation than theirs. We will go the distance to overcome obstacles.
Steve Beddoe, Mark Pattison and Kestrel's owner Andy Thorne worked hard to remedy the problem. They applied the usual Kestrel dedication and focus. Andy gave some motivational words, "Never be afraid to stand up and do the right thing. Put yourself in the position of the client and value will always shine through."
The team made special arrangements and the client's customer received their cargo. Not only was our client's reputation maintained, our relationship was strengthened.
Kestrel will always go the distance needed for customer satisfaction. Our years of experience and mean we're prepared for any shipping situation.