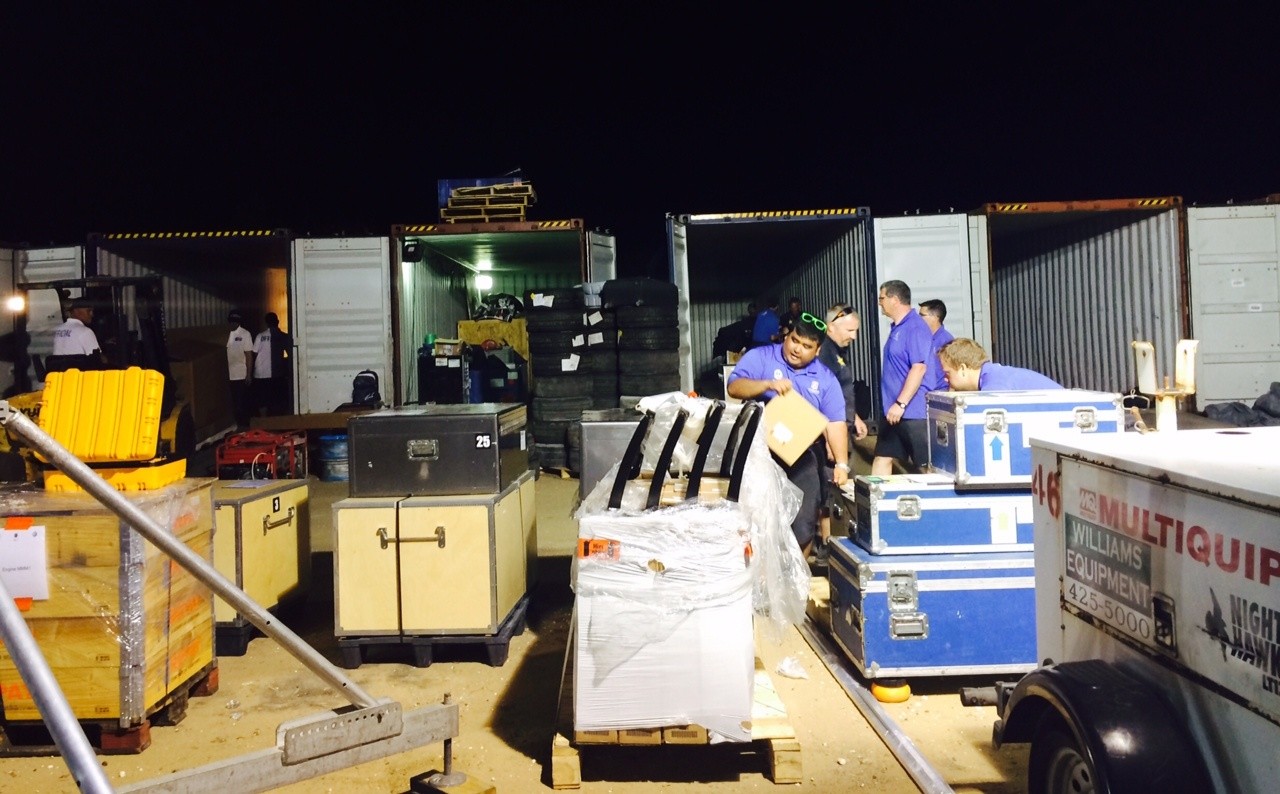 Comprising 13 rally cars arrived at Barbados' Bushy Park Circuit on time for this past weekend's special first offshore event. Top Gear, hosted by Jeremy Clarkson also included an appearance by F-1 leader, Lewis Hamilton.
The Global Rally Cross winner of the event was American Formula One racer Scott Speed.
The USA shipping was arranged through GRC's forwarder, Tom Villardi of JMKC, shipped on Tropical Shipping and site coordination by Kestrel's Barbados JV partner, Calvin Alkins.
The team loaded up all of the containers on Sunday night for the return voyage back to Palm Beach where Kestrel's brokerage colleague JP Reynolds will attend to the customs formalities.
Bringing together the key logistics providers was orchestrated by Steve Keats from the Miami office.
"I've always said that trucks and ships transport cargo, but it takes a group of people to move cargo", said Steve. "I'm sure no one in the crowd or worldwide audience have any idea how or what it takes to deliver on time, but without a team effort, the Event could not take place", he said.
Tropical provided the precise fix-day liner service and Calvin Alkins Ltd. ensured that everything be in site with the cooperation of the Barbados Authorities.
Top Gear Barbados and Global Rally Cross is intended to be held for several more years.
Kestrel's role as a Caribbean and Latin American NVOCC provider continues to serve similar time sensitive logistics needs including sailing regattas and hotel projects throughout the region.
For further shipping information contact Steven Keats skeats@kestrel.com.
For further information about Red Bull Global Rally Cross www.redbullglobalrallycross.com.