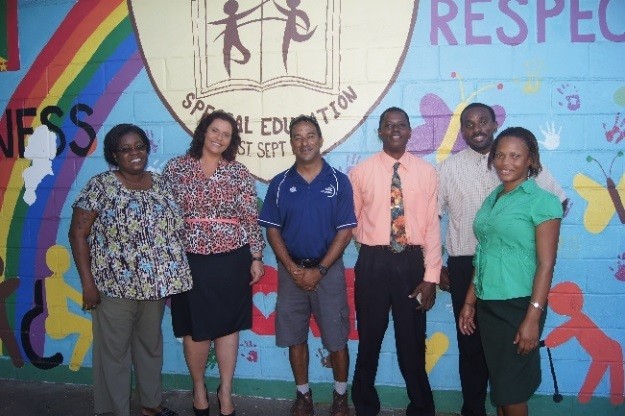 Last week the Foundation's head of Trustees in Grenada – Andre Paterson, played Santa Claus when he delivered gifts to the students of The Limes School in St George's and Victoria School in St Patrick's – two of the three Special Educational Needs Schools the Foundation works with on the Caribbean Island.
The Minister for Tourism, Civil Aviation and Culture – Hon. Alexandra Otway-Noel attended The Limes School to see the children receive their presents, along with school officials.
The beautifully wrapped gifts were kindly donated by the teachers, pupils and their parents, from Meadow High School in Hillingdon following their Head Teacher – Ross Macdonald's visit to the Grenada schools in June 2013. On his return from Grenada, Ross organised with his school, a collection of stationery items; pens; pencils; colouring pencils; paper and small gifts for each of the children to be gift-wrapped in shoe boxes.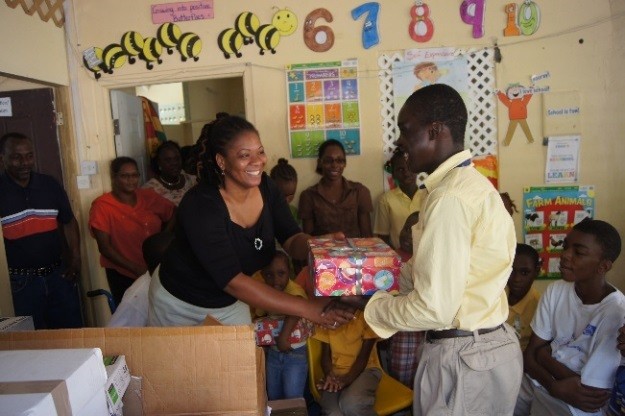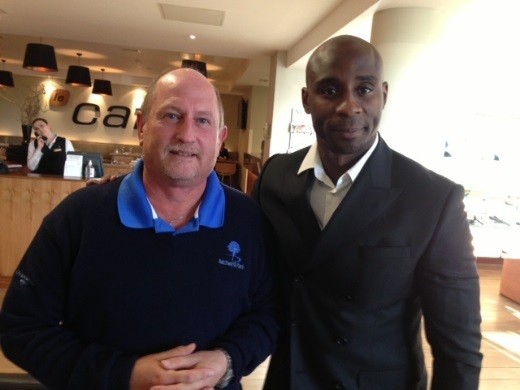 The school amassed over 200 shoe boxes of gifts and 30 boxes of plain A4 paper which were shipped, courtesy of one of the Foundation's Sponsors - Kestrel Liner Agencies, to Grenada in late December, and delivered to the Island with the support and assistance of the Ministry of Grenada. Unfortunately it was too late for the presents to be distributed to the children before Christmas however, they have been a welcome surprise for the children on their return to school after the Christmas holidays.
Ross is a Primary trained teacher and has held senior posts in three of the five Special schools he has worked for, four of which were residential. He has worked with a wide range of disabilities including behaviour, learning and physical difficulties and is currently the Head Teacher of Meadow High School a 211 place 11-19 day school for pupils with Complex learning difficulties and/or Autism Spectrum Disorders. The school has had three successful Ofsted and HMI (Her Majesty Inspector) visits during Ross's leadership.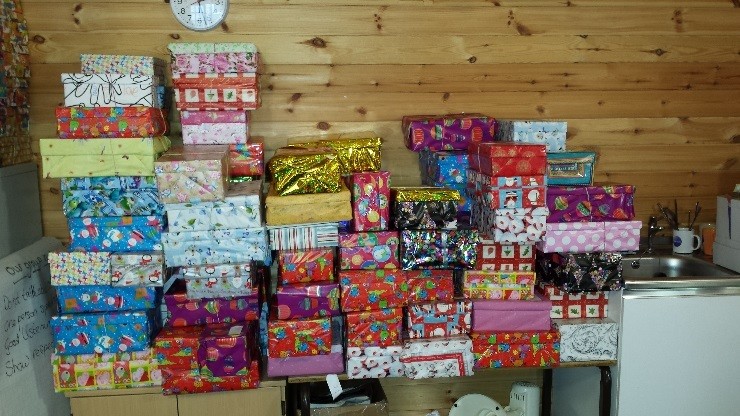 He has also been an External Advisor for over 10 schools where he has supported Governing Bodies in School and Head Teacher target setting.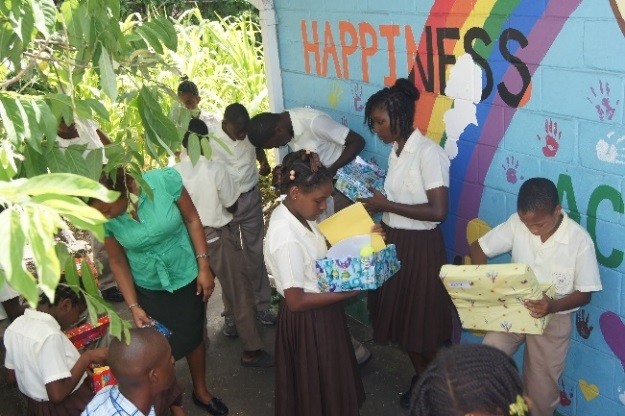 The pupils of St Andrews school haven't been forgotten – their gifts will be given to them next Tuesday after their cross country race, by Otis Roberts – CEO of the Foundation, Rob Burton - a specialist disability football coach and Deputy Chief Officer at West London disability charity DASH and Cae Menai Davis from The Golf Trust – an organisation which was set up to highlight and develop the inclusive values of golf, who are all travelling to Grenada to deliver the next stage of the Foundation's Physical Education for Children with Special Needs program.
http://www.meadowhighschool.org/