Donation - Jamaica Society for the Blind
8 years ago
The Images below are evidence of the Laptop donated by Central Foundation Girls School in use by members of the "Jamaica Society for the Blind" An organisation which supports blind and partially sighted students in their educational advancement.
The JSB wishes to thank Kestrel Shipping Ltd for their generosity in transporting the equipment to Kingston free of charge on behalf of Access IT. Your generosity will make a difference to many lives.
Marvin Evangelist:
Marvin lives in Old Harbour St. Catherine. From time to time he would travel to the Jamaica Society for the Blind's offices in Kingston and use the facilities at their computer Lab. This gift allows him to work, check his email, use Social Media - and more - from the comfort of his veranda.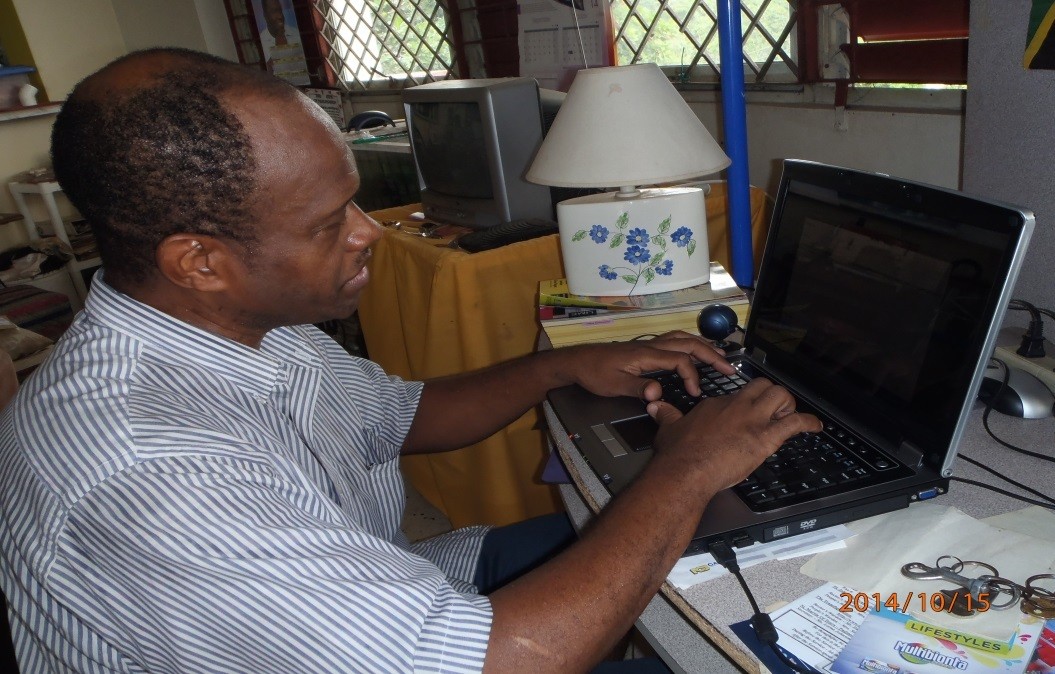 Andre Fisher:
Andre just completed sixth form and was accepted at the University of the West Indies to do Marketing. We are not sure how he successfully completed sixth form without his own computer but this donation will help to reduce the challenges he will face at university.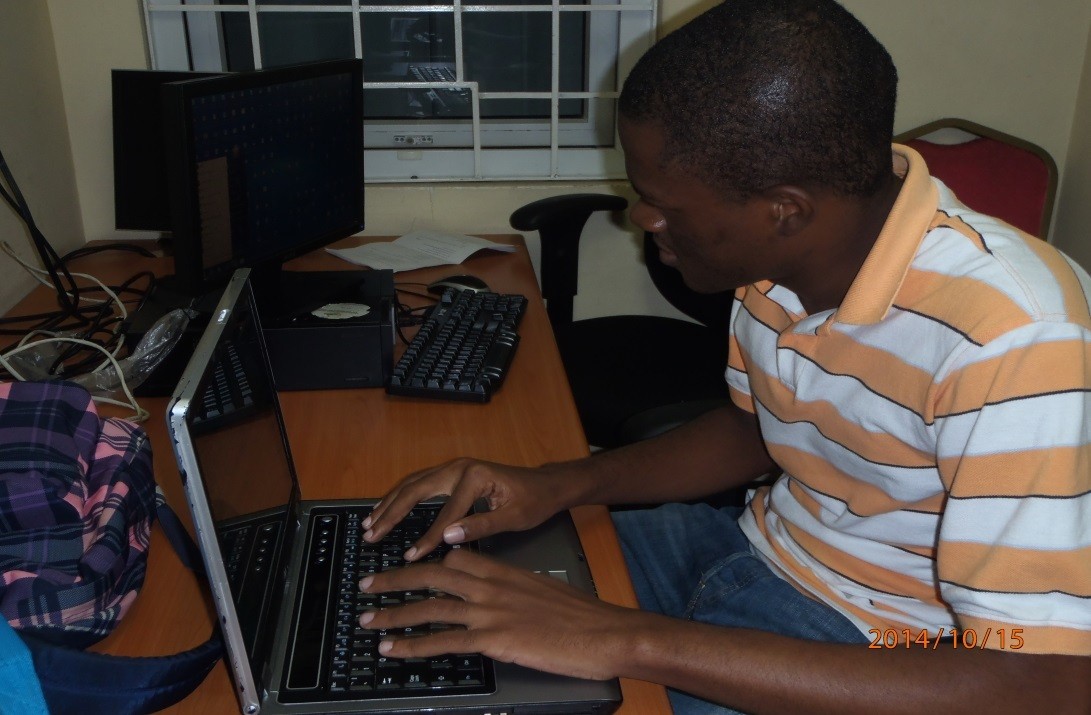 Latoya Thomas:
In addition to being blind, Latoya uses a wheelchair. She volunteers with a charitable group which assists persons with physical disabilities and uses her computer to help with communication for the organization.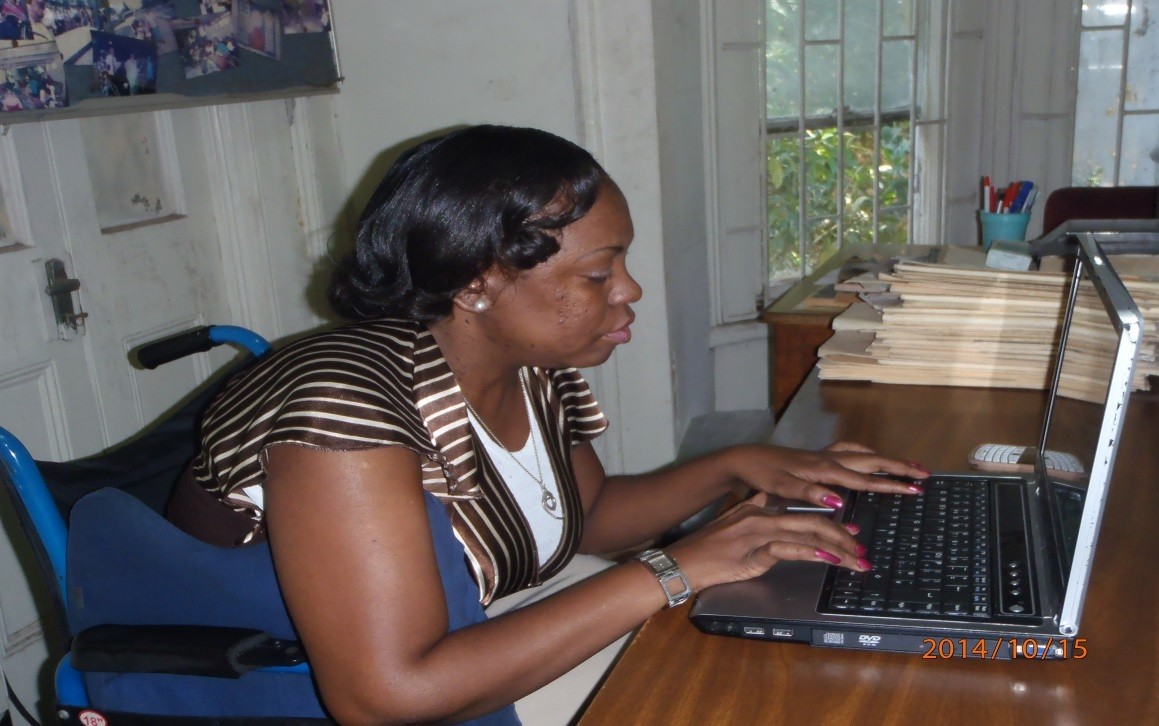 Edgar Morgan:
Edgar received training through our basic computer training course in 2012. He recognized that most of the persons trained did not have easy access to a computer and would not be able to afford one. It was his initiatives which lead to the donation of these laptops.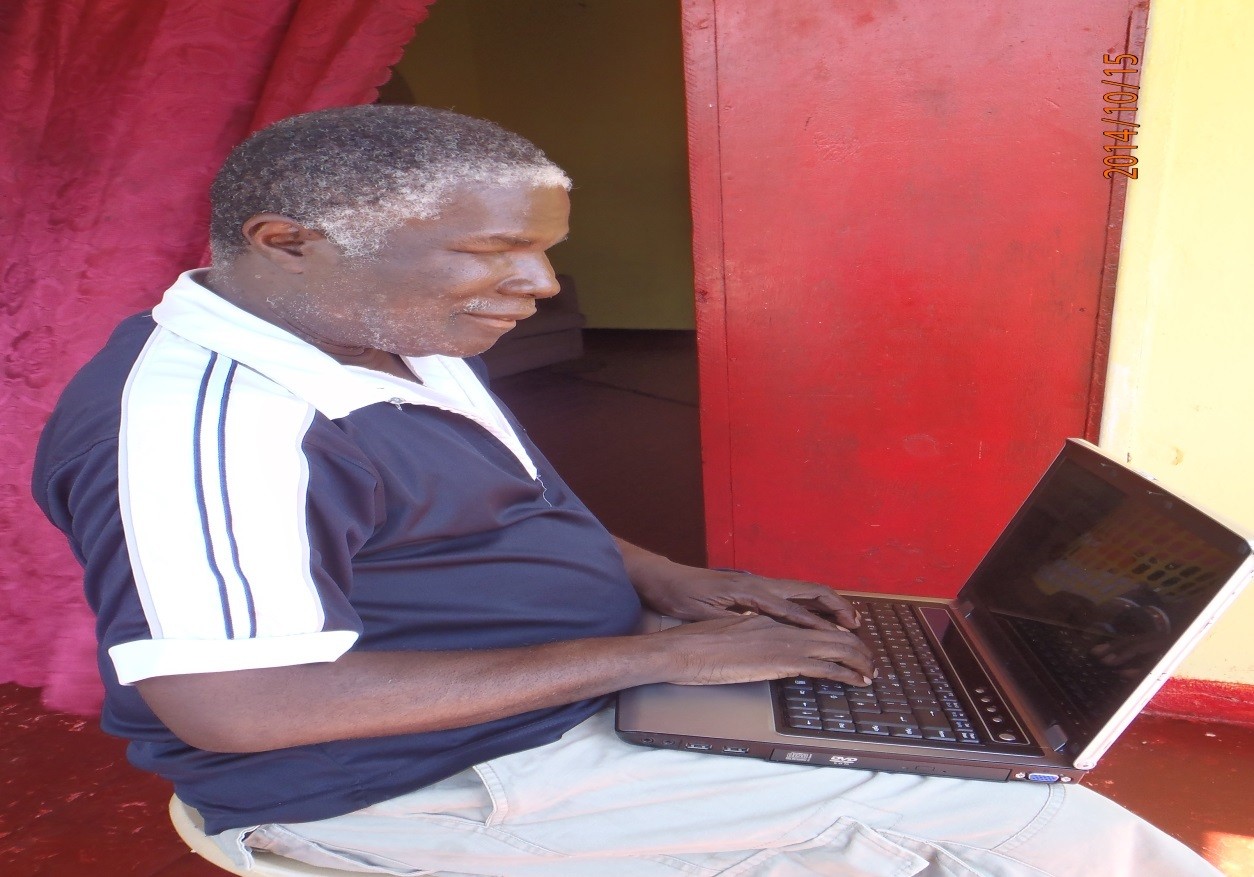 Robert Lawson:
Robert plays music and sing. I guess if he was in London you would call him a busker. He is an avid reader and uses the computer mainly for reading audio and electronic books and for social networking; He spends a great deal of time on Skype talking with other persons who are blind.