Universal Africa Lines starts direct liner service to East Africa
2 years ago
Universal Africa Lines is proud to announce it will start a direct service between NW Europe and East Africa. UAL has been running liner services to and from West Africa for over 35 years, and has now expanded it services to reach East Africa.
The new service will run from North West Europe to Mozambique, Tanzania and Kenia. It will be a new direct liner service (no transshipments) with monthly sailings, and will be operated in addition to our existing services to West Africa. Sailings will be performed by UAL's modern boxshaped HL geared fleet, and breakbulk, bulk, Project cargoes, Heavy lifts and containers can be accepted.
''We are very excited about this new service'', says Harald Maas, director of UAL Netherlands.
''Within the same year of starting our new Mediterranean service to West Africa, which has proven to be very successful from the start, we are now entering the market of East Africa.
East Africa is the new Oil and Gas hotspot, and we are confident that we can bring our same proven service to this emerging market. We will be serving the same clientele which have been serving so proudly in West Africa, and we feel this has great potential and the time is now. Even in the current difficult business climate we have proven our ability to deliver which we will continue to do so.''
The first sailing will be performed by mv Andesborg: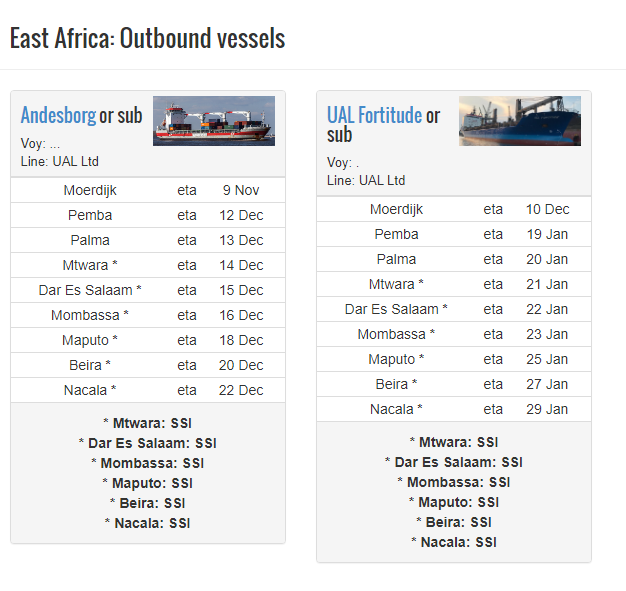 For any freight inquiries, please contact your local agent.