Kestrel's Miami employees Win a trip to London & UK employees Win a trip to Miami
Kestrel's Andy Thorne offered all UK employees the chance to win the trip of a life time to go to visit Miami just before Christmas, meet the Miami team and go to their Christmas party. No gloves, hats or scarves for the lucky winners – they are already packing swim suits, sun glasses and sun tan lotion.
The opposite is true for the lucky Miami employees who got the same chance to visit London and go to the London Christmas party – these sun lovers now have the challenge of buying their gloves, hats and scarves somewhere in Florida ready to brave the UK Winter Weather ….
The competition was aimed at rewarding our hardworking guys and girls who strive all year long to ensure superlative customer service and live the Kestrel values. Their hard work is intrinsic to the growth and success of Kestrel. In 50 words they had to justify why they should win, and 2 lucky participants from the UK and 2 from Miami would get the chance to go.
Well in true Kestrel style the applications were all stunning – so good in fact that we just couldn't pick only 2 people from the UK, especially now that we have so many UK offices. So the Miami team stepped in and agreed to sponsor 2 more UK entrants !! and the Lucky 4 UK winners are ………
Angela Denyer, Kestrel London – winning with her fantastic poem which embodies the spirit of the competition
Steve Woodard, Kestrel London – for delivering superior customer service levels enabling us to increase business from UK to Caribbean and a visit to Miami will help him understand and grow the business further
Shinead Kinsley, JSA Felixstowe - for being the only person to offer to move outside of their comfort zone and wanting to meet others in the kestrel empire and to look at working in Miami in the future
Adam Gore, Kestrel Manchester – because he has embraced the "once in a lifetime opportunity" with an added enthusiasm to continue to sell the entire portfolio of Kestrel services
The Lucky Miami winners are …..
Axel Wojner – winning for his additional services as company photographer and socialite, and for outstanding sales contributions
Maria Sol - winning with her beautifully worded application encapsulating all the wonders of England and "....a capital city filled with infinite jewels, breathtaking countryside, a lively pub culture, and a history so rich that it has to be experienced at least once in your lifetime"
Well thanks to Kestrel these lucky people do get this once in a lifetime chance.
Andy Thorne sent this message to all Kestrel employees :
"I am sure some of you will be disappointed, and I would have loved nothing better than to send you all but I cant. There will be further opportunities for all to grow and win superb prizes at our great company, so get working on winning your Keys to Kestrel, remember the first person to spell kestrel wins a 2 week holiday for 2"
The Keys to Kestrel competition is our reward programme recognising the skills of our staff worldwide in terms of living our Mission Statement and Values – the first to spell out the Word Kestrel by receiving letters recognising truly outstanding performance in each category will win a 2 week holiday anywhere in the world for them and a partner.
K = Keys to Success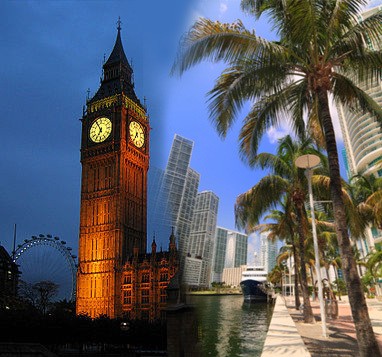 E = Enthusiasm

S = Strengths

T = Teamwork

R = Responsibility

E = Experience

L = Leadership
On being awarded the letters ESTREL, the winner gets the gift of the Letter K, spelling KESTREL and therefore wins the Holiday.
Kestrel values its employees and makes all of it's companies a fun and diverse place to work – if you are interested in an exciting career with a progressive and innovative company contact ngilbert@kestrel.com.
Happy Holidays !!