Kestrel's Miami Project Division Completes Out of Gauge Shipment for Vitol LP Plant in the US Virgin Islands
8 years ago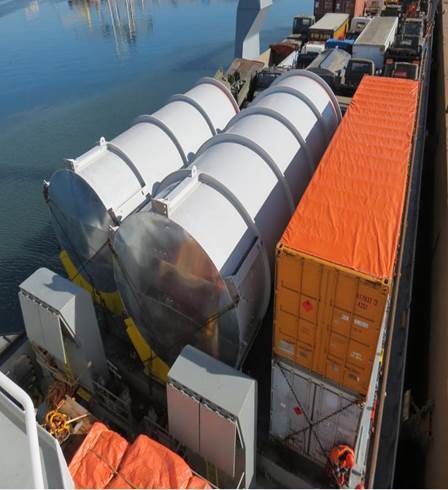 Kestrel Liner Agencies LLP just completed the shipping of two over dimensional LP combustion chambers with ancillary equipment and ship fenders from two European Ports to the Islands of St Thomas and St Croix. The voyage commenced in Ipswich and continued on to Leixoes, Portugal on board the European Caribbean Line MV Beautrader. The next port of relay was Point Lisas where the cargo was transferred to Tropical Shipping.
The chambers exceeding 5.3 meter diameter required extra special handling as there were limited lifting points. Kestrel, acting as project logistics coordinator married the strengths and operational flexibility of Europe Caribbean Lines, represented in the UK by Kestrel Group company Baltic & European Shipping and Tropical Shipping; the premier Liner Service covering the Eastern Caribbean and Virgin Islands. Attending to the operation in Leixoes was Kestrel's agent, Vasco Barros, ECL's Captain Jos Kremer and our appointed supervising surveyor Luis Oliveira.
The cargo will soon be installed at the Vitol managed LP Gas transfer facilities for the Water and Power Authority of the Virgin Islands (WAPA).
For additional information please visit:
Vitol - www.vitol.com/worldwide/
Baltic & European - www.balteuroshipping.com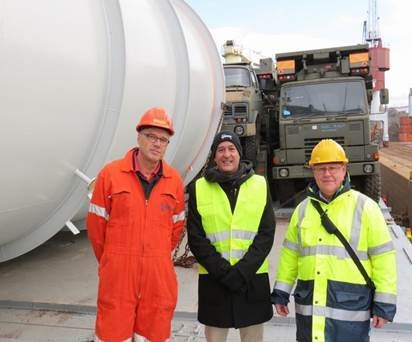 - Master-MV Beautrader,  Vasco Barros- Marmedsa,   Luis Oliveira- Surveyor