KESTREL SPONSORS SAILABILITY VLAANDEREN THE SAILING CLUB FOR DISABLED PEOPLE
10 years ago
Kestrel was delighted to be able to help when our valued principle FedNav contacted us to ask if we would be interested in sponsoring Sailability Vlaanderen. Etienne De Vel from FedNav has been instrumental in organising this weekend bringing the fun of sailing to all abilities no matter what sort of physical or mental disadvantage they have to face on a daily basis. Sailability Flanders does exactly what it says – it makes Sailing possible for everyone, and you can read much more about the weekend in Etienne's own words below and see the photos from the fantastic time had by all. Much more information is also available on their website www.sailability.be, where you will also find the details on how to sponsor or donate to this worthwhile cause.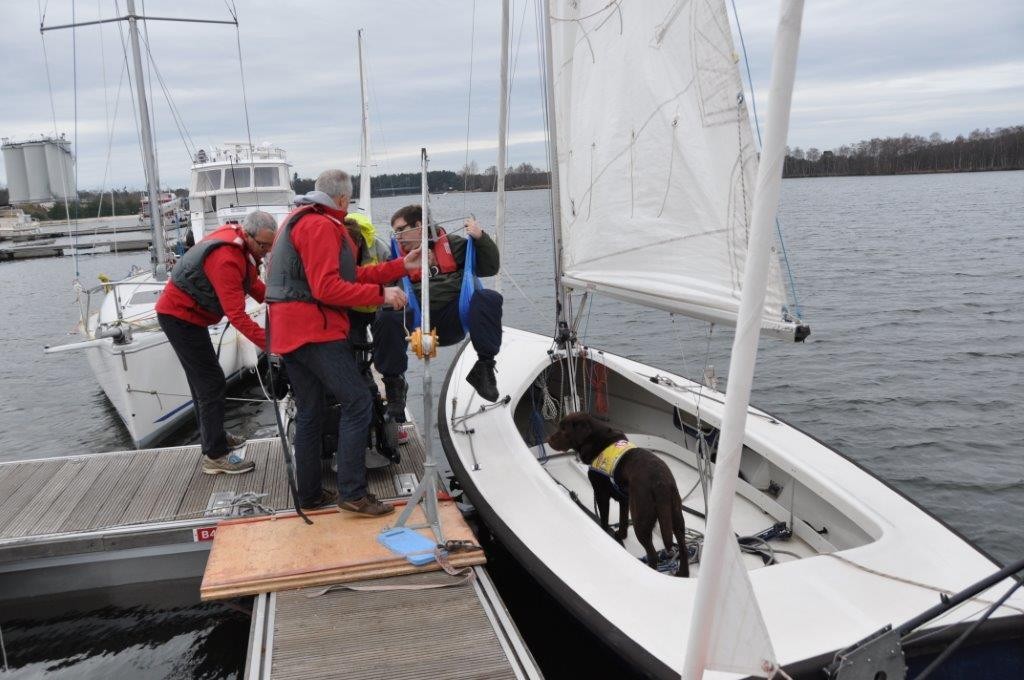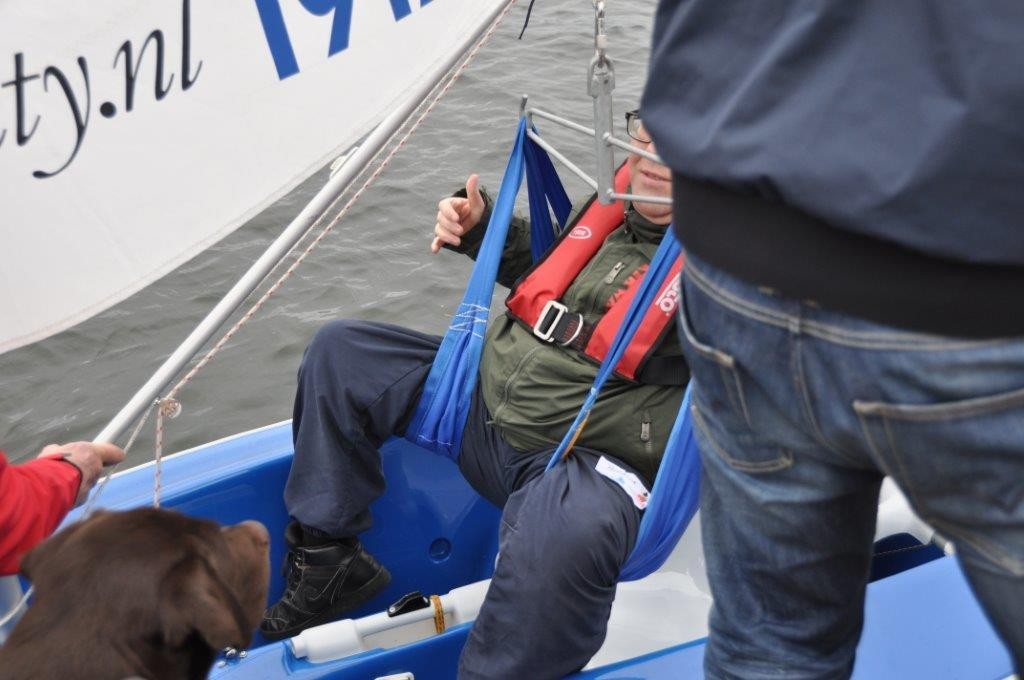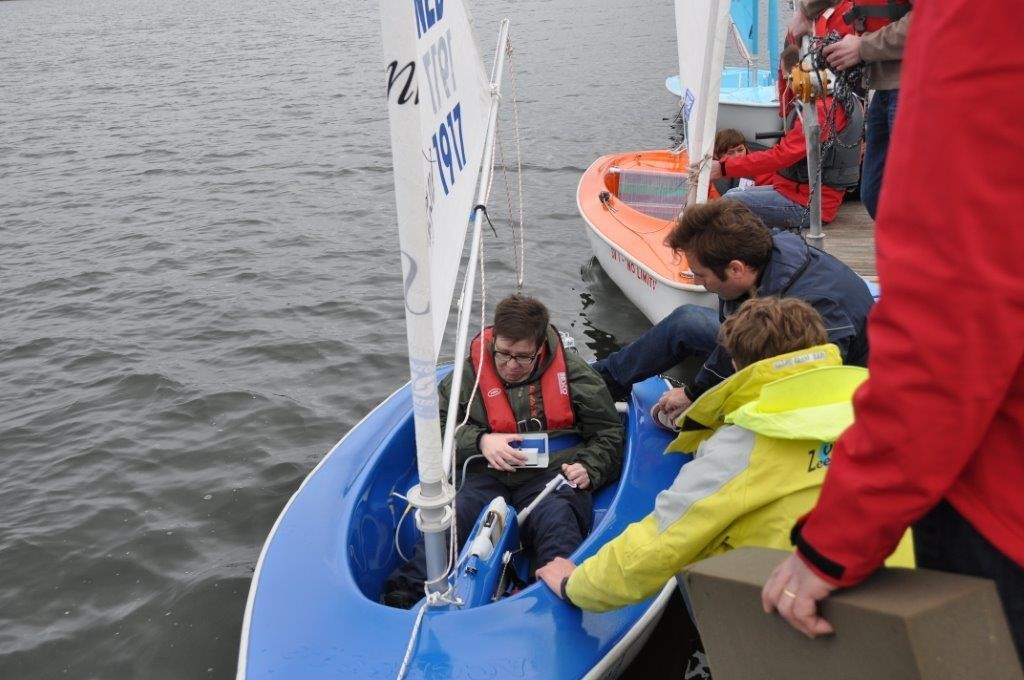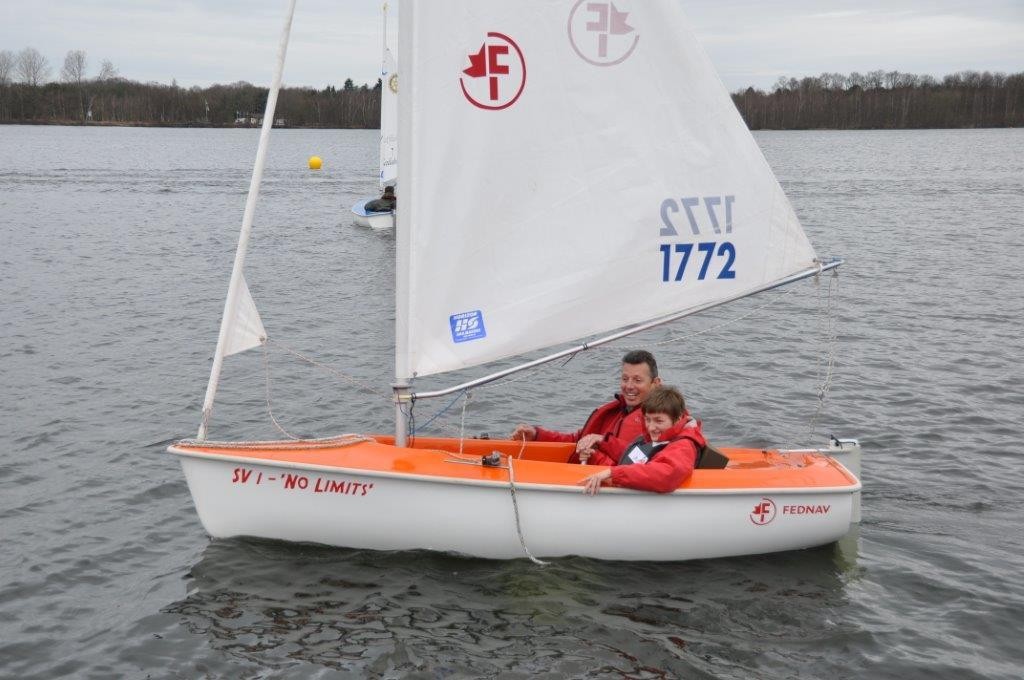 The first 3 pictures gives you an example of how far we can go... This gentlemen is paralyzed for 80 pct. He was so thrilled the first time (when we put him in a boat for 4 people that he asked to go on a smaller boat afterwards). Notice the joystick he is holding in his hands when he went into a boat for only 1 person. Thanks to this small box, he has full control of the boat. One of our guys was following him in an other boat to give him guidance of what to do etc...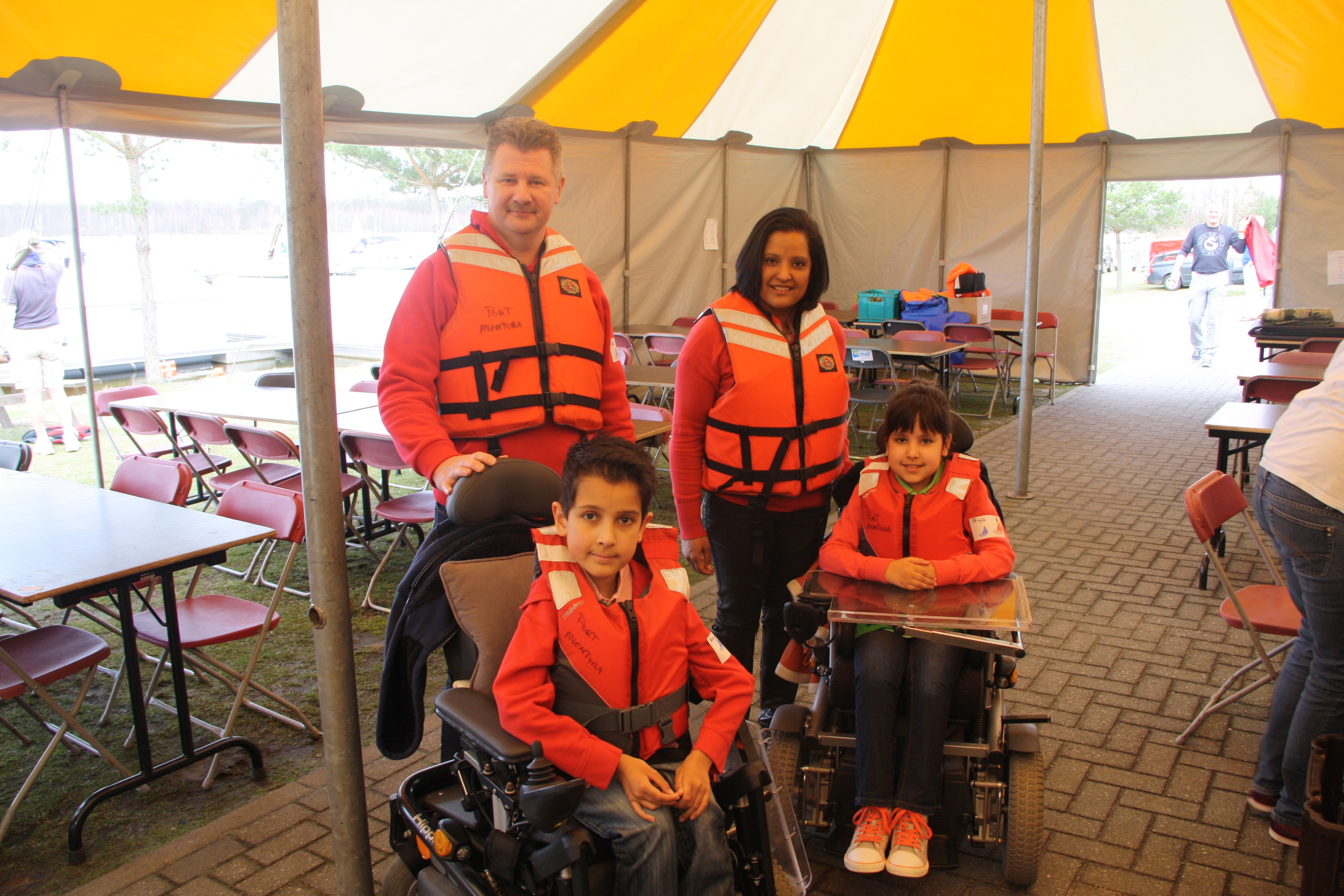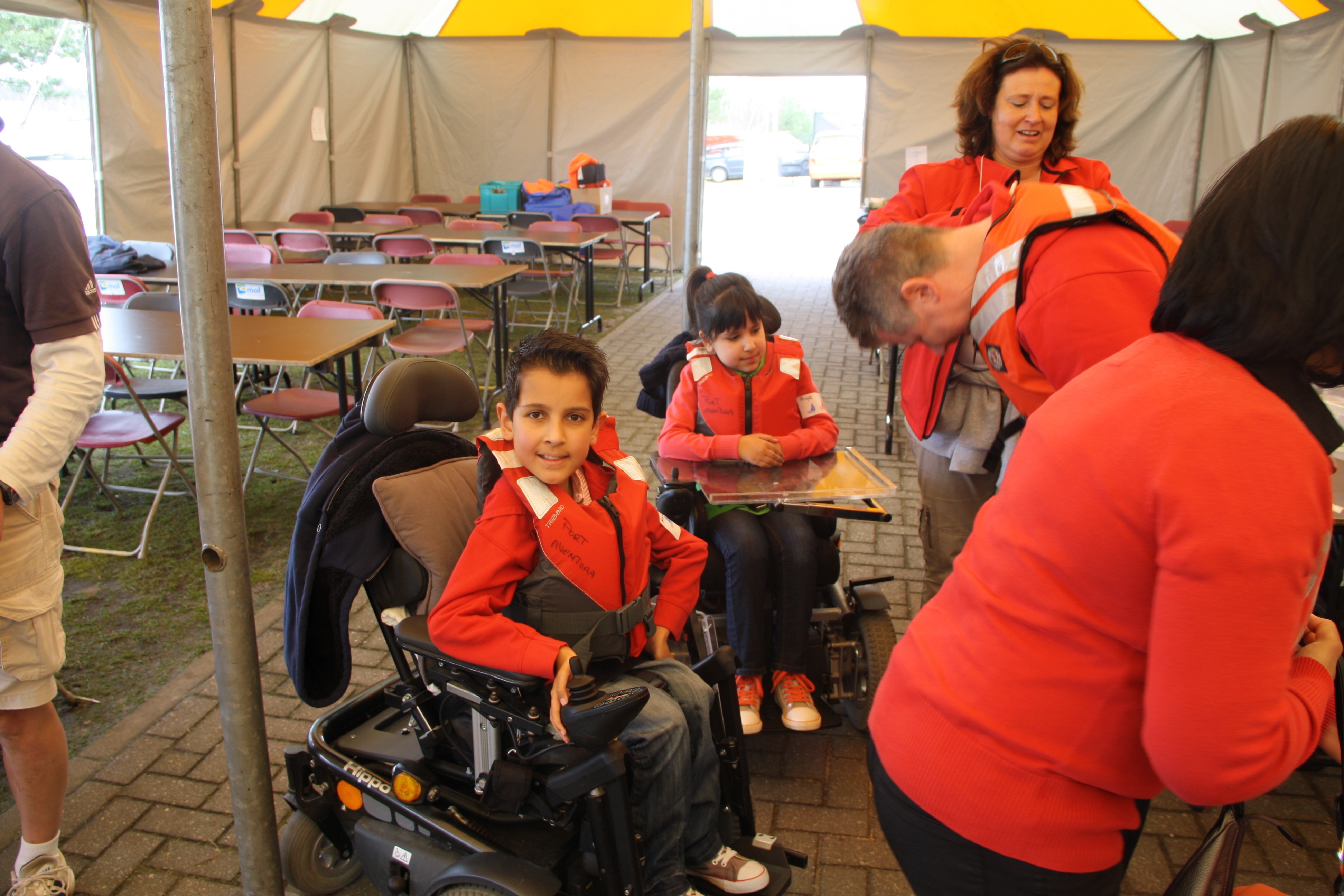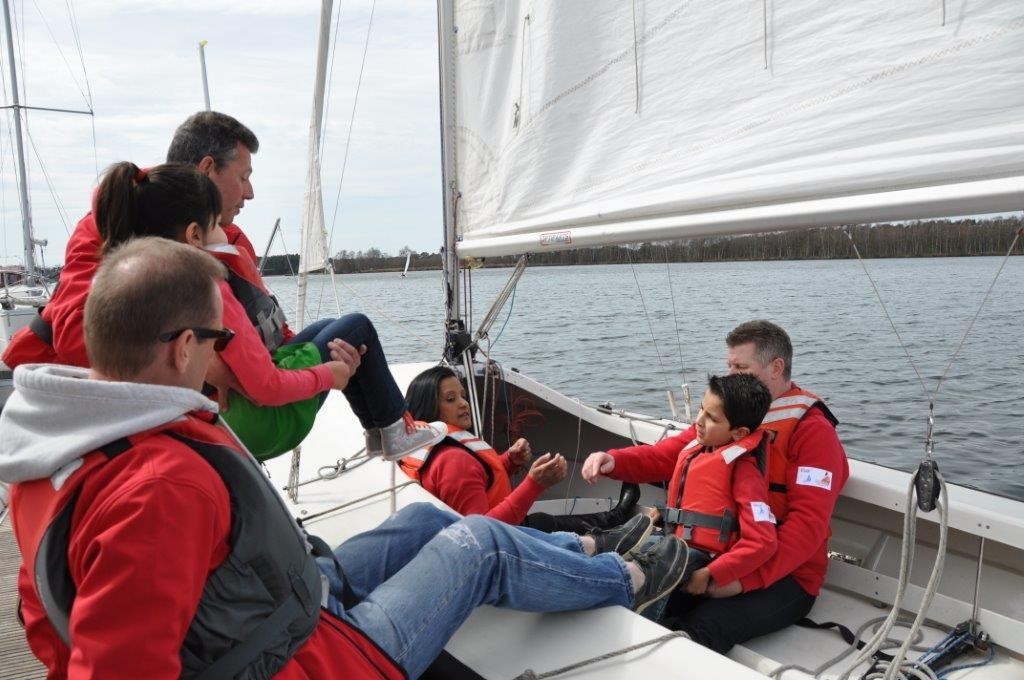 A family... parents with their 2 kids. Needless to say how tough it was for all involved at SV... so much strong emotions going up and down but at the end it all paid off with very lucky, laughing people.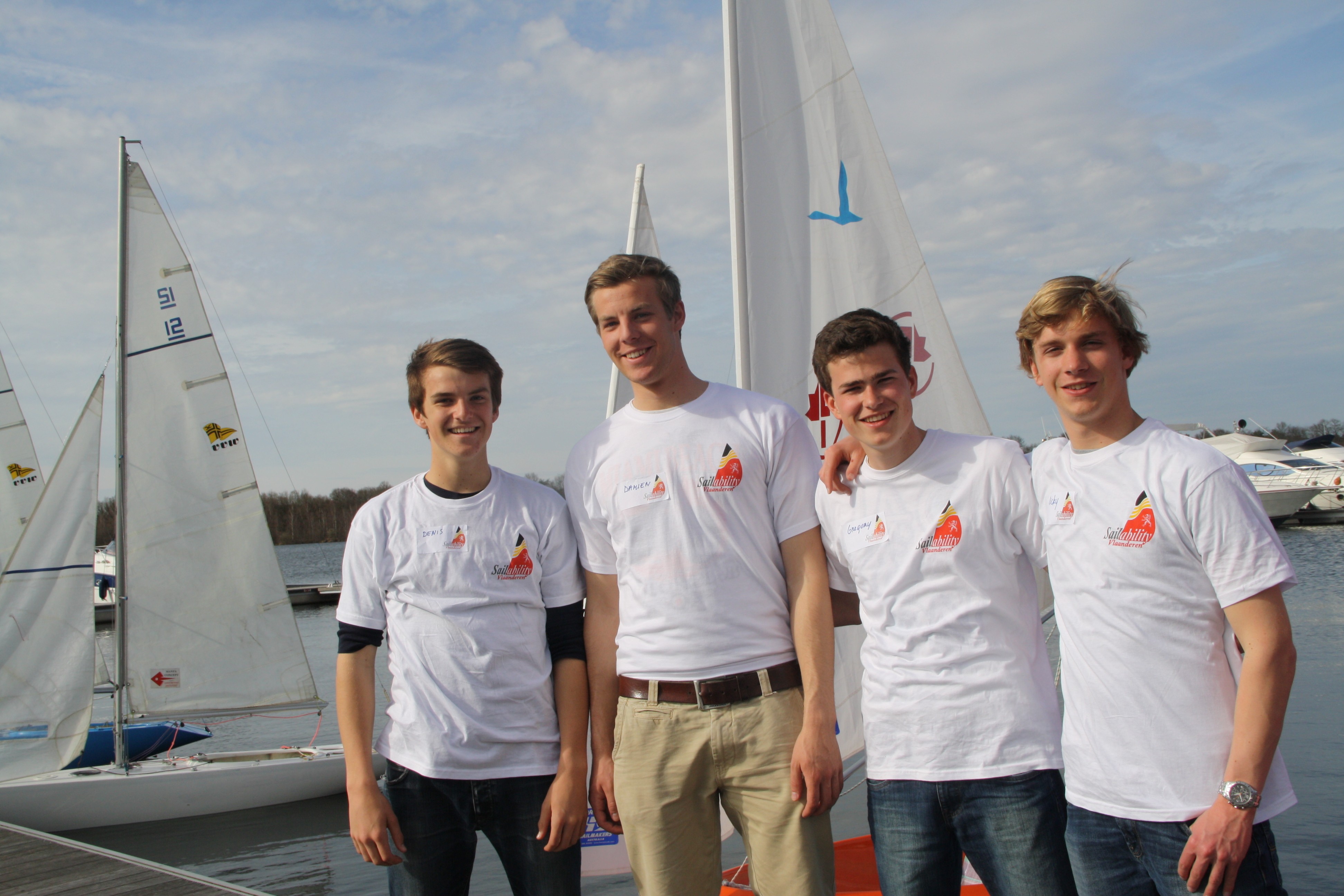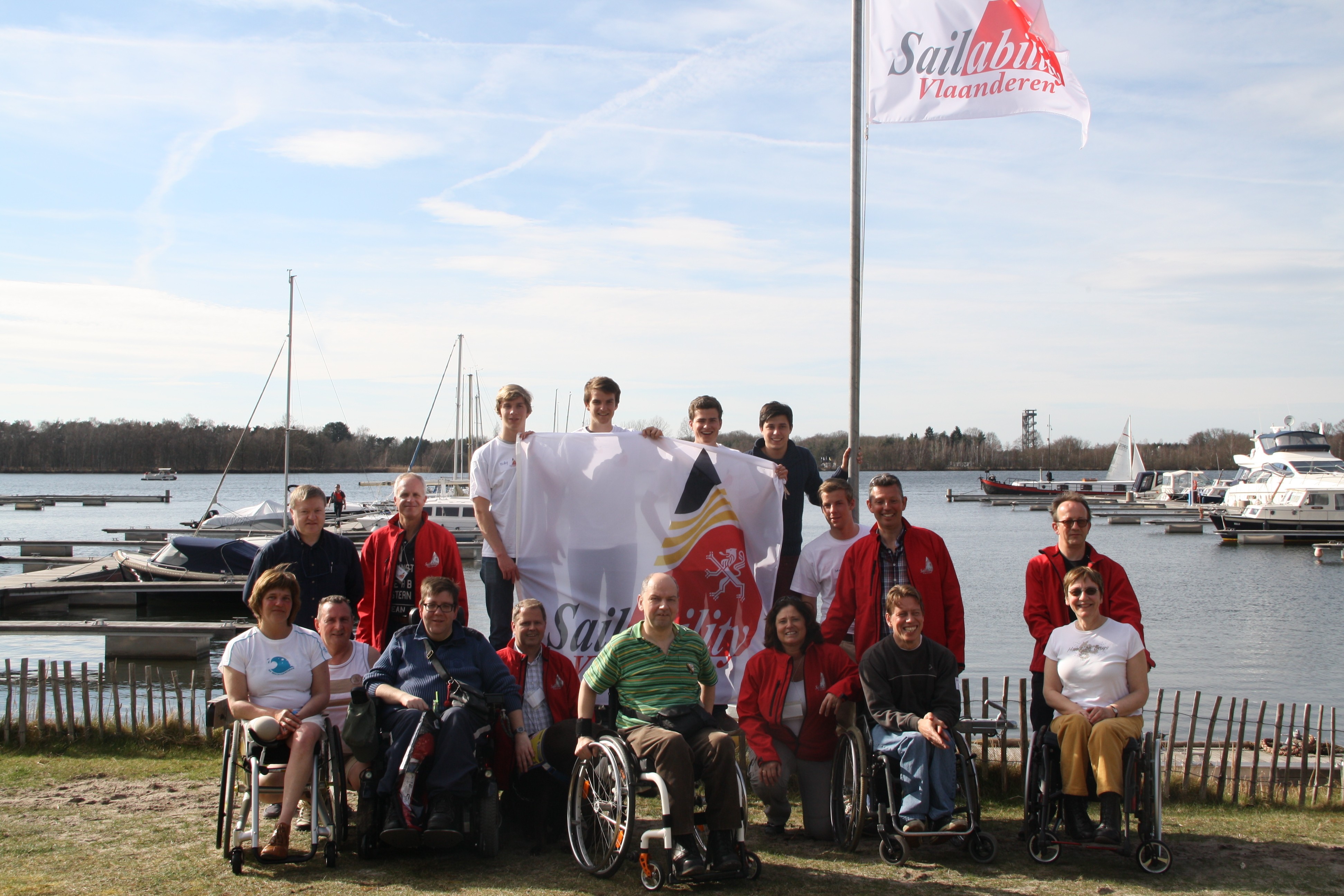 My son (3rd from left to right) with 3 of his friends who came out to help. Last picture before the last ones went back home ...
6 papers sent photographers down, 3 TV stations ... whereof the VRT (which is be biggest channel in the North of Belgium. Usually about 1.5 million people following on average every day). After the world news on economics and politics, they had a next topic ... Sailability Vlaanderen. You can view it here.
It's in Flemish, but at least we made it right to the main channel. Again, without your commitment, all of this would not have been possible.

After this weekend, we all need to digest what we went through.