The Prince's Trust
Founded in 1976, The Prince's Trust is one of the UK's most successful funding organizations. We never fail to be inspired by their efforts to uplift the next generation. This is why, in January 2017, we teamed up with The Prince's Trust International to deliver their 'Get into Logistics' programme. Kestrel is a leading provider of freight solutions. This enables us to help young people find a challenging yet rewarding career in logistics.
Mark Davidian from Kestrel had the pleasure of giving the participants of 'Get into Logistics' their graduation certificates. He heard first-hand the benefits of the programme to the young people involved.
I was very honoured to attend the Prince's Trust International Event and to meet this first wave of students – an inspiring group of enthusiastic, energetic young people looking to find a start and hopefully building a career in logistics. As the future of their industry they need to be given a chance. The benefits from this programme are already being realised in Barbados and we look forward to seeing the programme expand across the Caribbean region.

—Mark Davidian
One of the biggest success stories of the 'Get into Logistics' programme was our trainee Orian. We were so impressed with her commitment and enthusiasm, we offered her a job in our offices in Barbados. We're pleased to report that she accepted, saying:
Six weeks ago I knew nothing about shipping! In five weeks I have learnt so much. I am looking forward to finding out so much more about the shipping and logistics industry. I am particularly looking forward to seeing a product on the shelves in Barbados knowing that I played a part in importing it.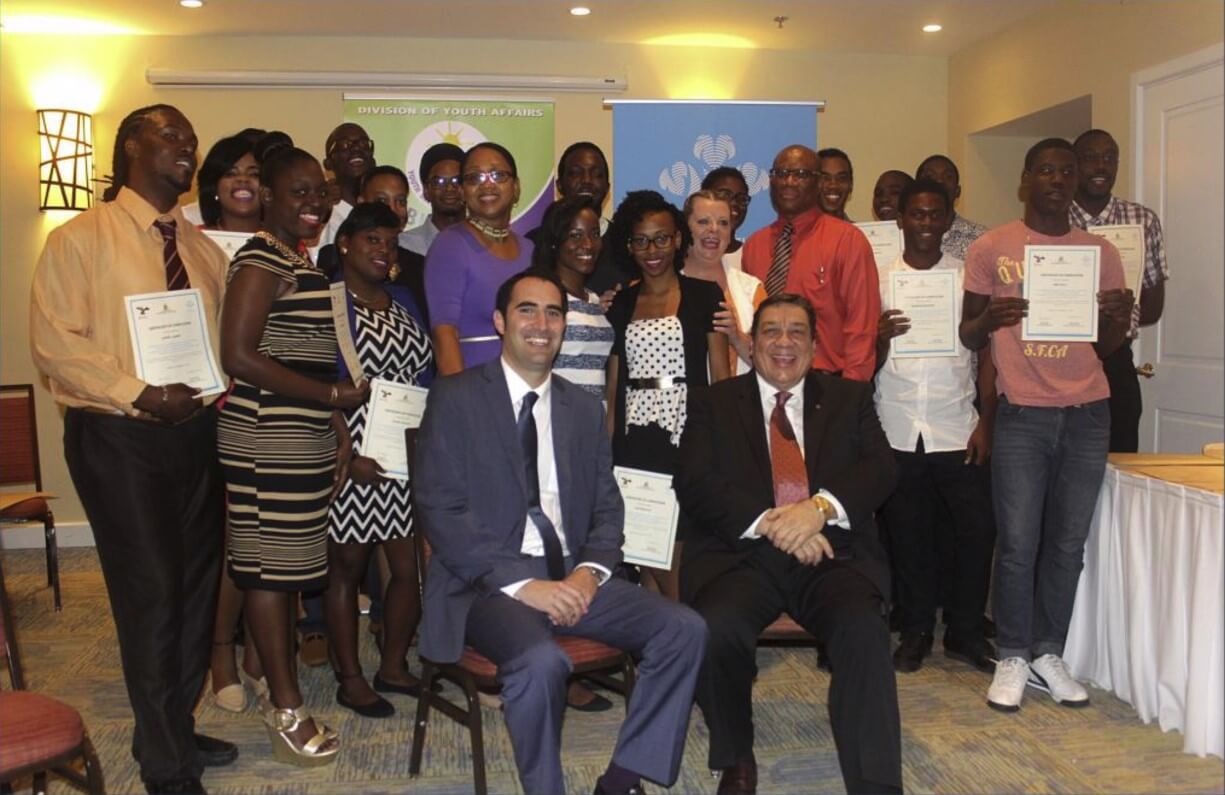 'Get into Logistics' is not the only time we've been fortunate enough to collaborate with the Prince's Trust. We have also sponsored their 'Get into Hospitality' programme. This has seen a high degree of success in helping young people find opportunities in the hospitality industry.
From small islands to large economic powers, we owe our success to communities around the globe. Therefore, we see the groups of people we work with as more than just markets. We remain mindful of the environmental, social, and economic issues these nations face. So, we draw upon our global network to support a wide range of initiatives and charities. This can only benefit Kestrel as a company, and shows our commitment to our service mission.
To find out about the charities that Kestrel work with click here. Or to read about Kestrel and the environment click here